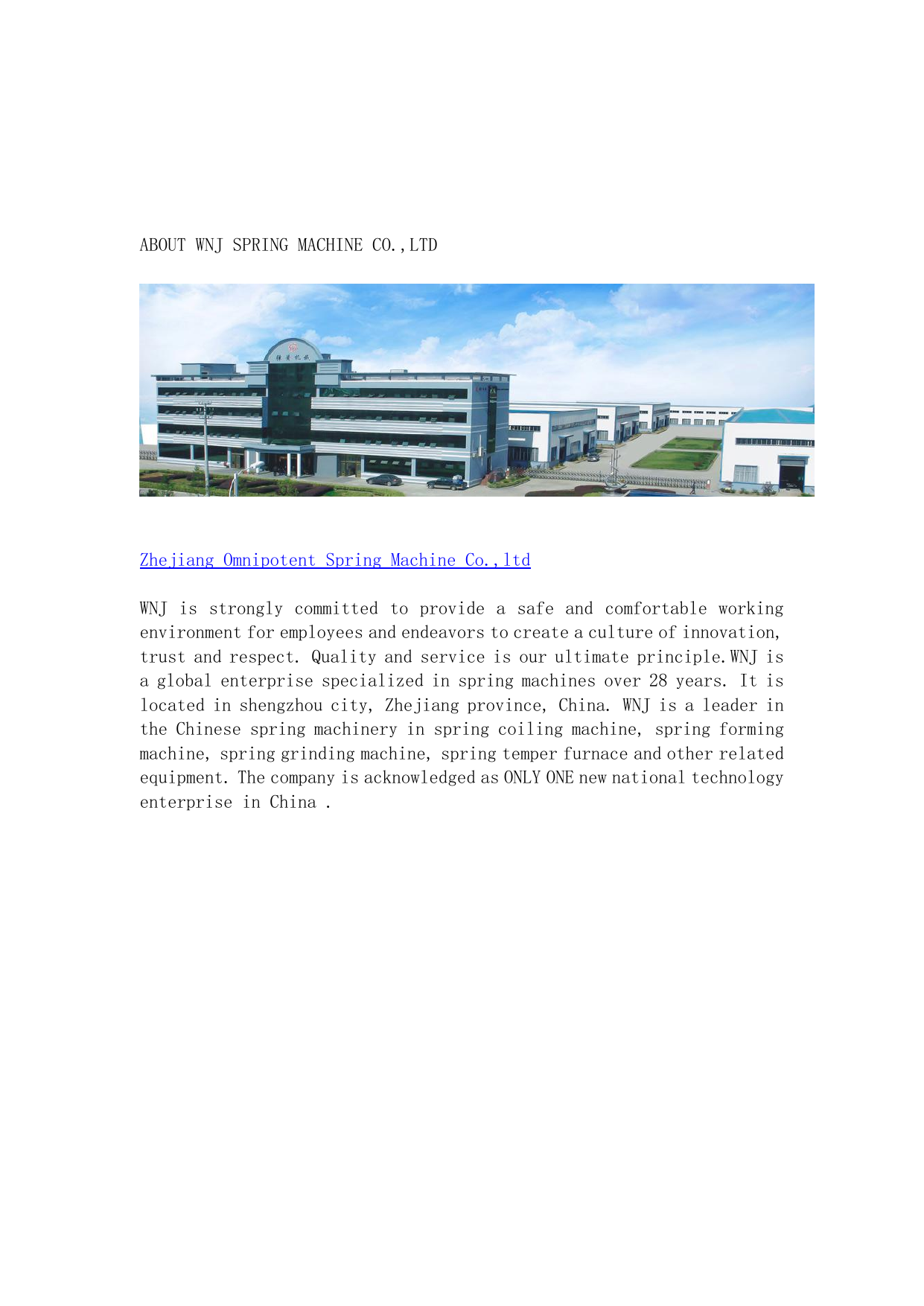 ABOUT WNJ SPRING MACHINE CO.,LTD
Zhejiang Omnipotent Spring Machine Co.,ltd
WNJ is strongly committed to provide a safe and comfortable working
environment for employees and endeavors to create a culture of innovation,
trust and respect. Quality and service is our ultimate principle.WNJ is
a global enterprise specialized in spring machines over 28 years. It is
located in shengzhou city, Zhejiang province, China. WNJ is a leader in
the Chinese spring machinery in spring coiling machine, spring forming
machine, spring grinding machine, spring temper furnace and other related
equipment. The company is acknowledged as ONLY ONE new national technology
enterprise in China .