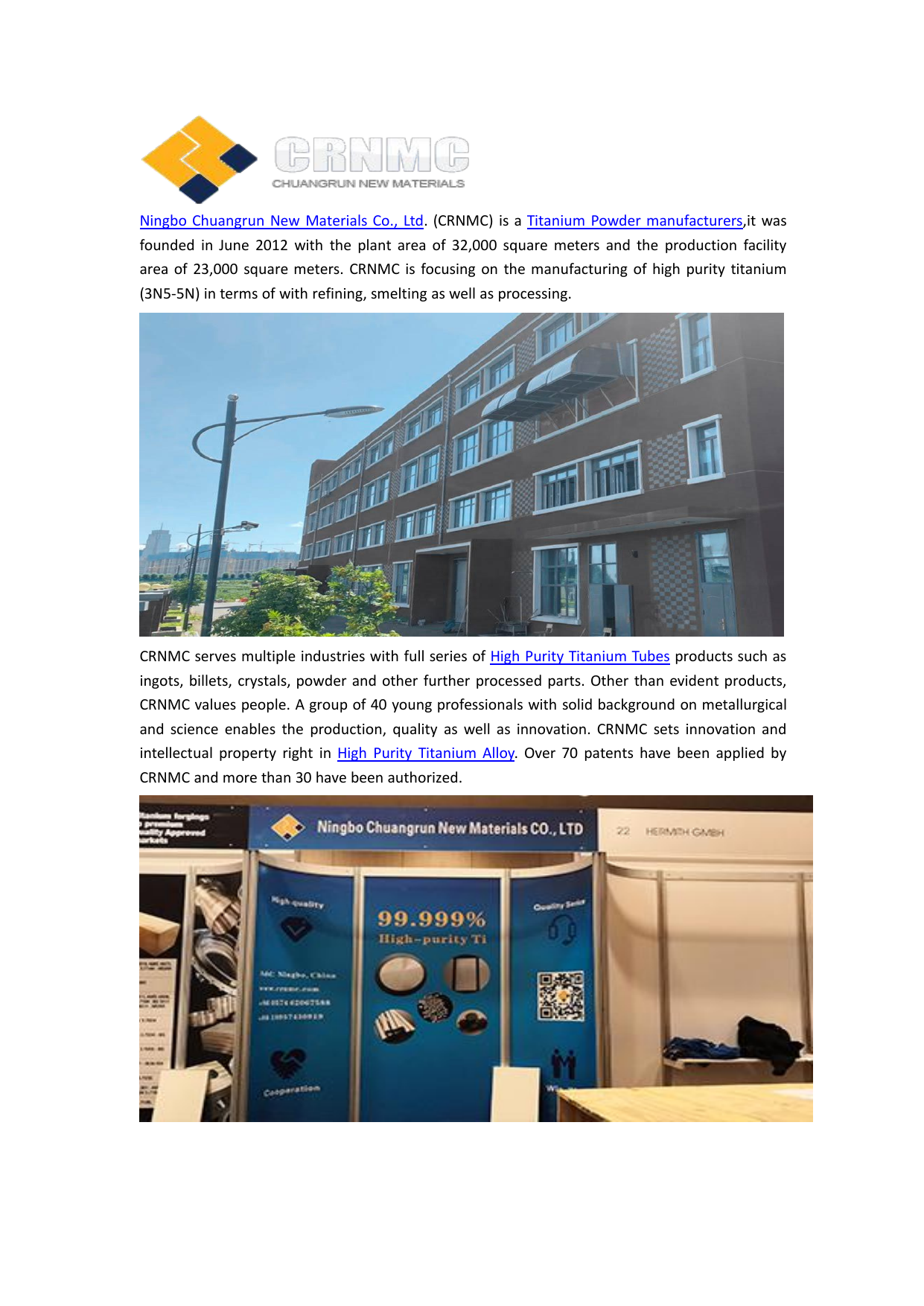 Ningbo Chuangrun New Materials Co., Ltd. (CRNMC) is a Titanium Powder manufacturers,it was
founded in June 2012 with the plant area of 32,000 square meters and the production facility
area of 23,000 square meters. CRNMC is focusing on the manufacturing of high purity titanium
(3N5-5N) in terms of with refining, smelting as well as processing.
CRNMC serves multiple industries with full series of High Purity Titanium Tubes products such as
ingots, billets, crystals, powder and other further processed parts. Other than evident products,
CRNMC values people. A group of 40 young professionals with solid background on metallurgical
and science enables the production, quality as well as innovation. CRNMC sets innovation and
intellectual property right in High Purity Titanium Alloy. Over 70 patents have been applied by
CRNMC and more than 30 have been authorized.