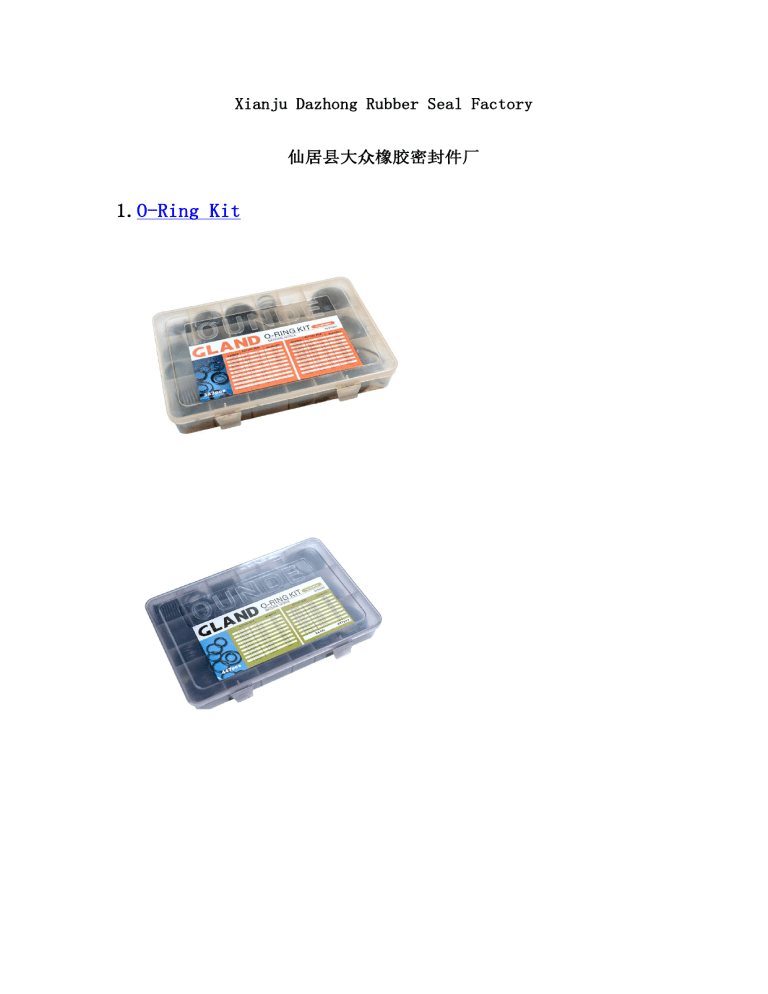 Xianju Dazhong Rubber Seal Factory
仙居县大众橡胶密封件厂
1.O-Ring Kit
2. Grommet
Elliptical coil
Tower protection coil
Customization Process
1. Drawin
gs or Sa We get the drawings or samples from customers.
mples
2. Drawin We will draw the 3D drawings according to the cus
gs Confir tomers' 2D drawings or samples,and send the 3D dra
mation
wings to customers for confirmation.
We will quote after getting the customers' confirma
3. Quotat
tion,or quote directly according to customers' 3D d
ion
rawings.
4. Making
We will make moulds or pattens after getting the
Moulds/P
mold orders from the customers.
atterns
5. Making We will make real samples using the moulds and se
Samples nd to customers for confirmation.
6. Mass We will produce the products after getting the cus
Producing tomers' confirmation and orders.
We will inspect the products by our inspectors or
7. Inspec
ask the customers to inspect together with us wh
tion
en finished.
8.
nt
Shipme
We will ship the goods to the customers after get
ting the inspection result ok and the customers' c
onfirmation.