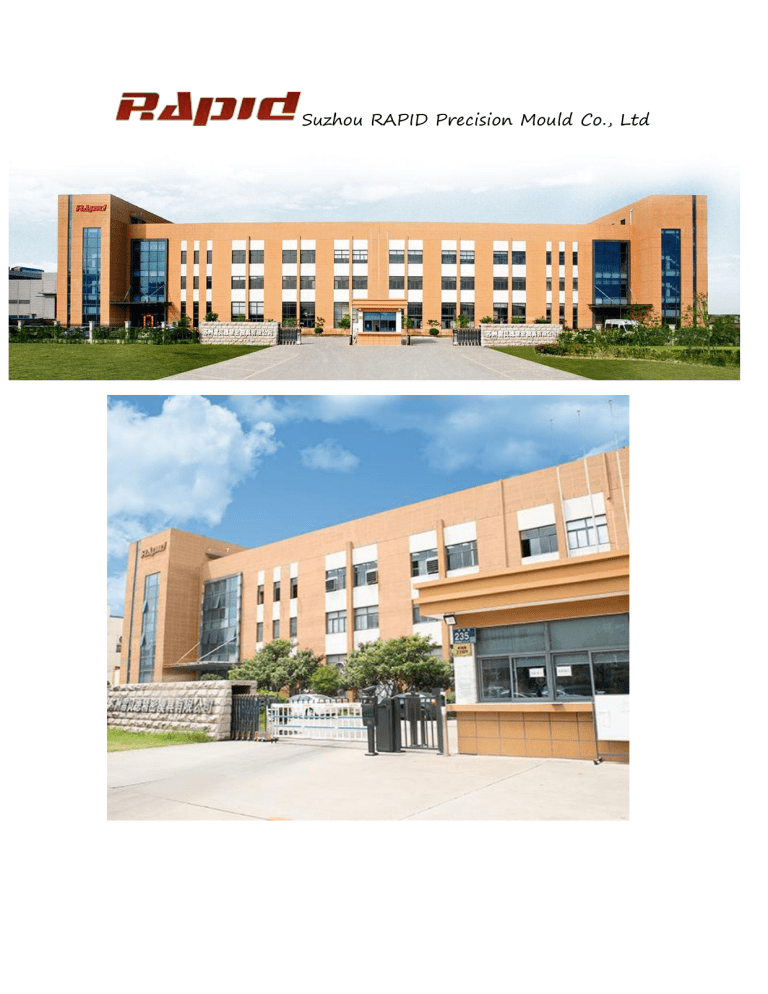 Suzhou RAPID Precision Mould Co., Ltd
PRODUCT
Suzhou RAPID Precision Mould Co., Ltd. is an enterprise
dedicated to design and manufacture new type of precision fast
cycle mould which was widely used in medical, , food & beverage
packaging, cosmetics packaging, automotive parts, bi-color
injection moulding. As a professional China Injection Mould
Manufacturers and China Injection Mould Factory, we focus on
developing high-quality products for top-end markets. With
more than 30 years' experience in the industry, we innovate to
manufacturing one batch of plastic injection moulds with high
quality, high difficulty, high efficiency, multicavity and
long life for our customers. Our products are in line with
international standards, and are mainly exported to Europe,
America, Russia and other destinations around the world.
Automotive parts mould
Manufacturers
Since 2012, we have been a mould supplier for Bausch,
Continental and Hella, serving BMW, Benz, Ford, Kia, Geely and
other auto brands. We are good at high precision, complex
structure mould, including insert mould and bi-color mould.
Bi-color mould Manufacturers
Bi-color mould is our main advantage. The design of our bi-color
mould has both core back system and rotating structure. We have
made many sets of FT cap, syringe barrel and other bi-color
moulds. We can provide customers with the total solution of
injection moulding machine and bi-color moulds.