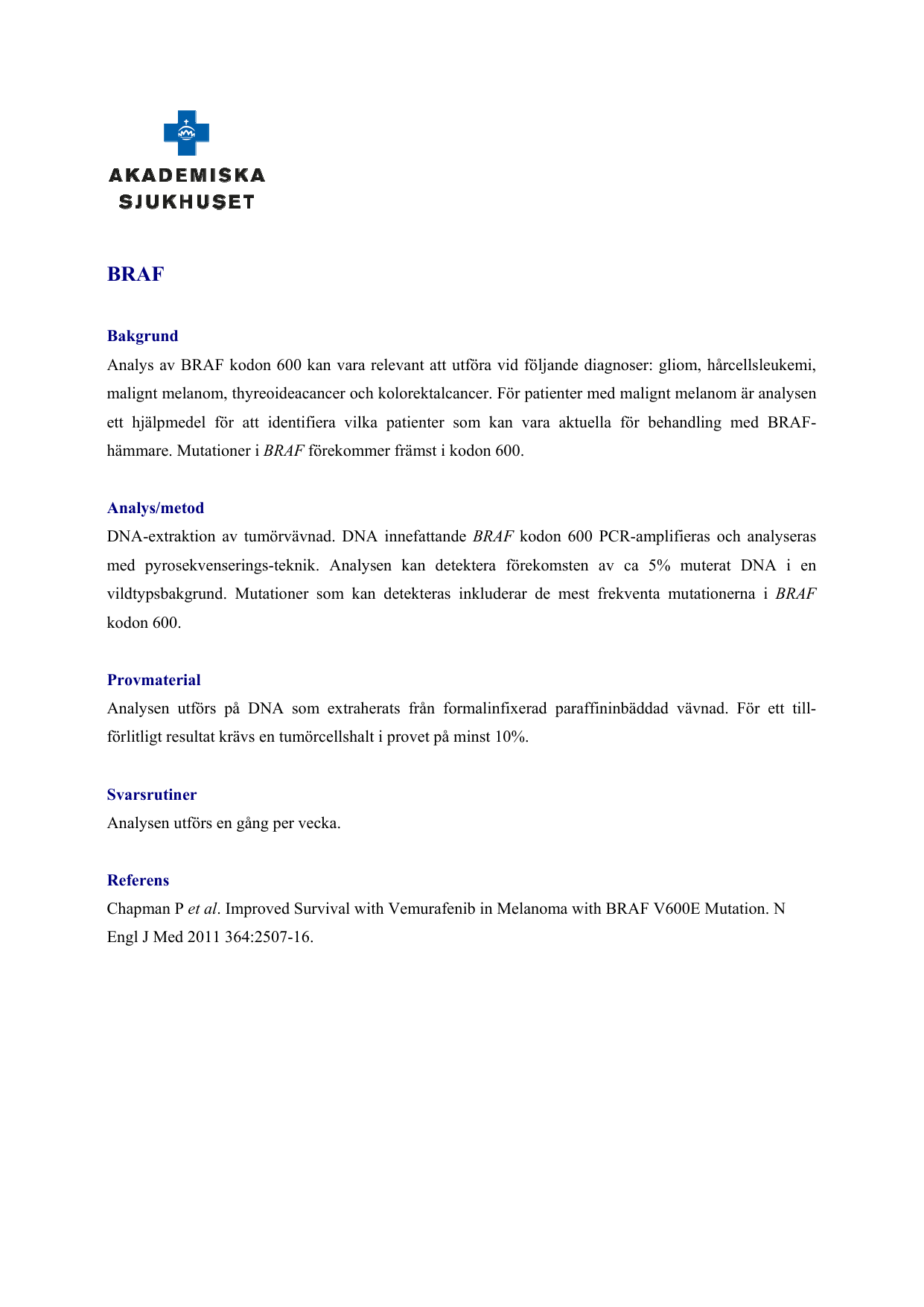 BRAF
Bakgrund
Analys av BRAF kodon 600 kan vara relevant att utföra vid följande diagnoser: gliom, hårcellsleukemi,
malignt melanom, thyreoideacancer och kolorektalcancer. För patienter med malignt melanom är analysen
ett hjälpmedel för att identifiera vilka patienter som kan vara aktuella för behandling med BRAFhämmare. Mutationer i BRAF förekommer främst i kodon 600.
Analys/metod
DNA-extraktion av tumörvävnad. DNA innefattande BRAF kodon 600 PCR-amplifieras och analyseras
med pyrosekvenserings-teknik. Analysen kan detektera förekomsten av ca 5% muterat DNA i en
vildtypsbakgrund. Mutationer som kan detekteras inkluderar de mest frekventa mutationerna i BRAF
kodon 600.
Provmaterial
Analysen utförs på DNA som extraherats från formalinfixerad paraffininbäddad vävnad. För ett tillförlitligt resultat krävs en tumörcellshalt i provet på minst 10%.
Svarsrutiner
Analysen utförs en gång per vecka.
Referens
Chapman P et al. Improved Survival with Vemurafenib in Melanoma with BRAF V600E Mutation. N
Engl J Med 2011 364:2507-16.