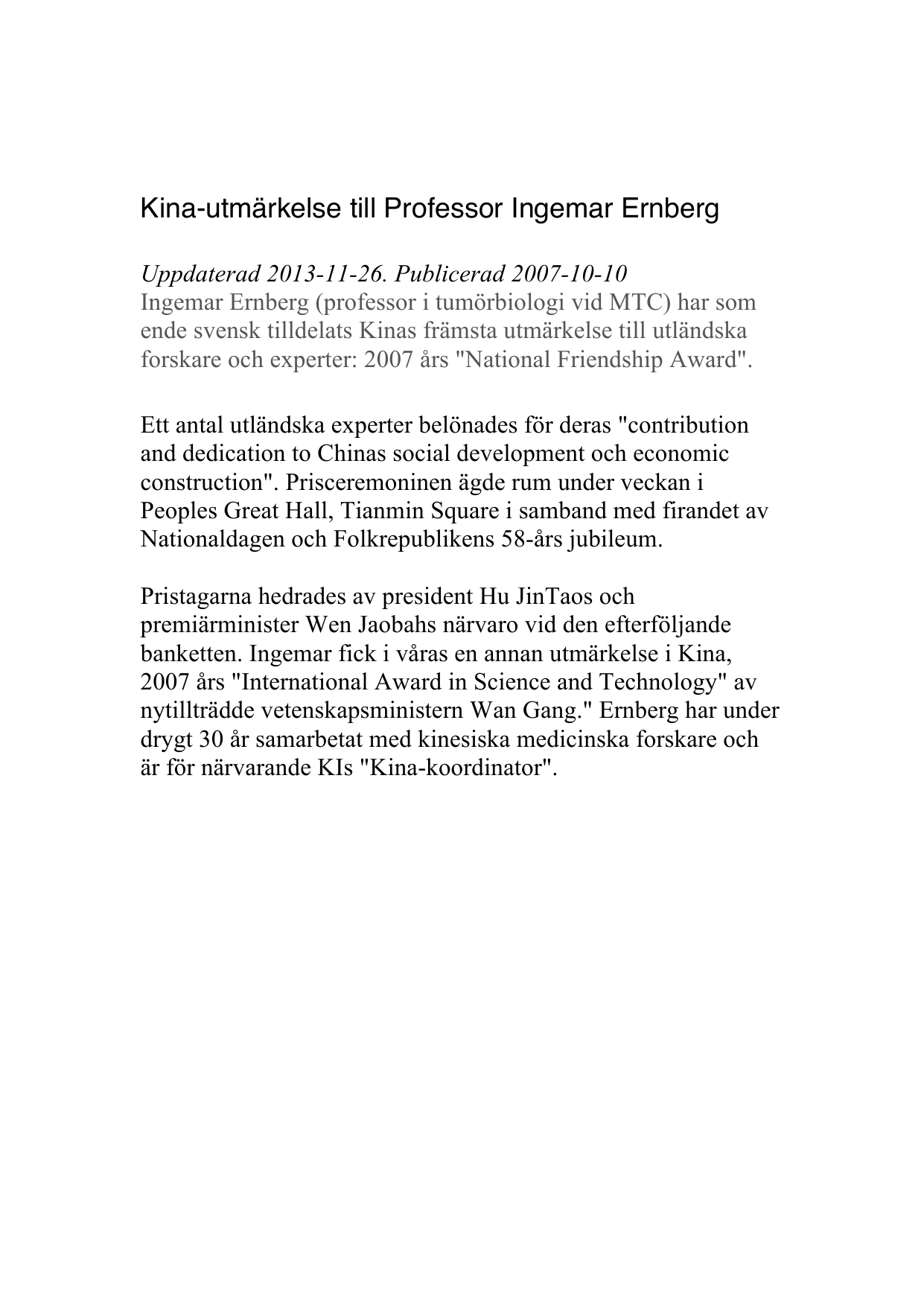 Kina-utmärkelse till Professor Ingemar Ernberg
Uppdaterad 2013-11-26. Publicerad 2007-10-10
Ingemar Ernberg (professor i tumörbiologi vid MTC) har som
ende svensk tilldelats Kinas främsta utmärkelse till utländska
forskare och experter: 2007 års "National Friendship Award".
Ett antal utländska experter belönades för deras "contribution
and dedication to Chinas social development och economic
construction". Prisceremoninen ägde rum under veckan i
Peoples Great Hall, Tianmin Square i samband med firandet av
Nationaldagen och Folkrepublikens 58-års jubileum.
Pristagarna hedrades av president Hu JinTaos och
premiärminister Wen Jaobahs närvaro vid den efterföljande
banketten. Ingemar fick i våras en annan utmärkelse i Kina,
2007 års "International Award in Science and Technology" av
nytillträdde vetenskapsministern Wan Gang." Ernberg har under
drygt 30 år samarbetat med kinesiska medicinska forskare och
är för närvarande KIs "Kina-koordinator".