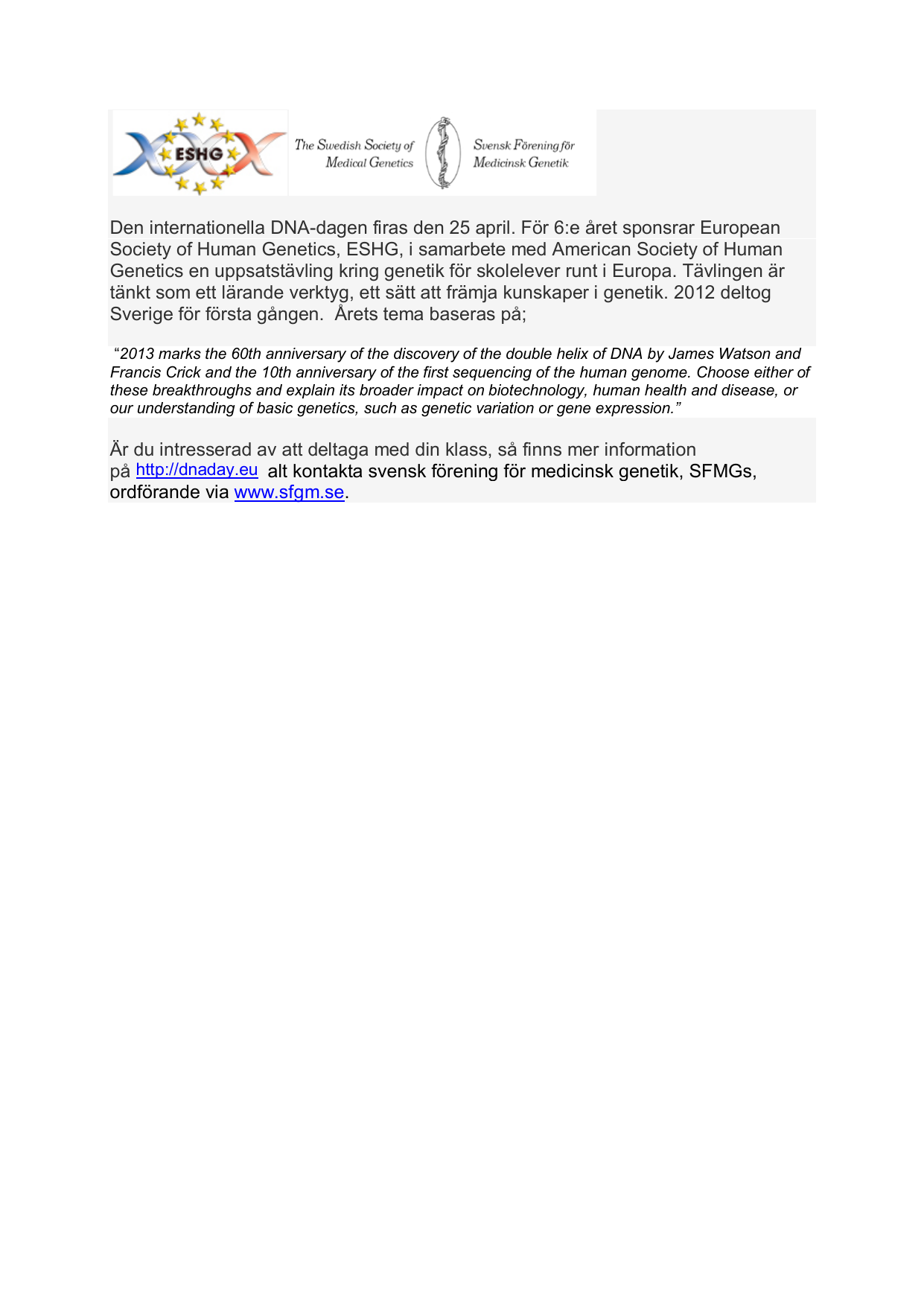 Den internationella DNA-dagen firas den 25 april. För 6:e året sponsrar European
Society of Human Genetics, ESHG, i samarbete med American Society of Human
Genetics en uppsatstävling kring genetik för skolelever runt i Europa. Tävlingen är
tänkt som ett lärande verktyg, ett sätt att främja kunskaper i genetik. 2012 deltog
Sverige för första gången. Årets tema baseras på;
"2013 marks the 60th anniversary of the discovery of the double helix of DNA by James Watson and
Francis Crick and the 10th anniversary of the first sequencing of the human genome. Choose either of
these breakthroughs and explain its broader impact on biotechnology, human health and disease, or
our understanding of basic genetics, such as genetic variation or gene expression."
Är du intresserad av att deltaga med din klass, så finns mer information
på http://dnaday.eu alt kontakta svensk förening för medicinsk genetik, SFMGs,
ordförande via www.sfgm.se.